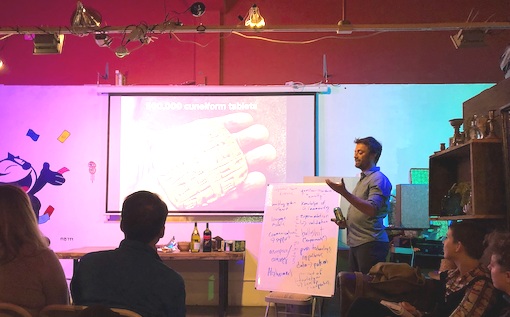 Science Afterworks
Spend a casual evening discussing research topics with your friends and special ones, such as:
Are we alone in the universe? Unlocking secrets of exoplanets
Impact of language on human behavior and modern new speak
Digital tools for menstrual health.
Find the list of events on our website!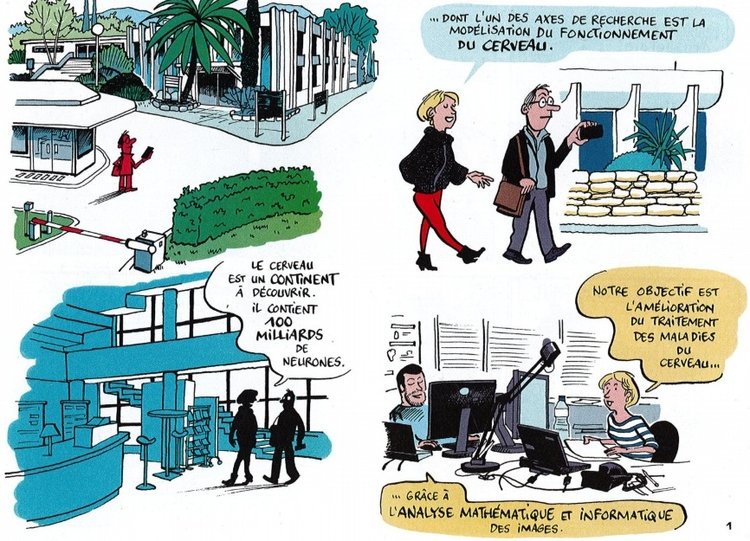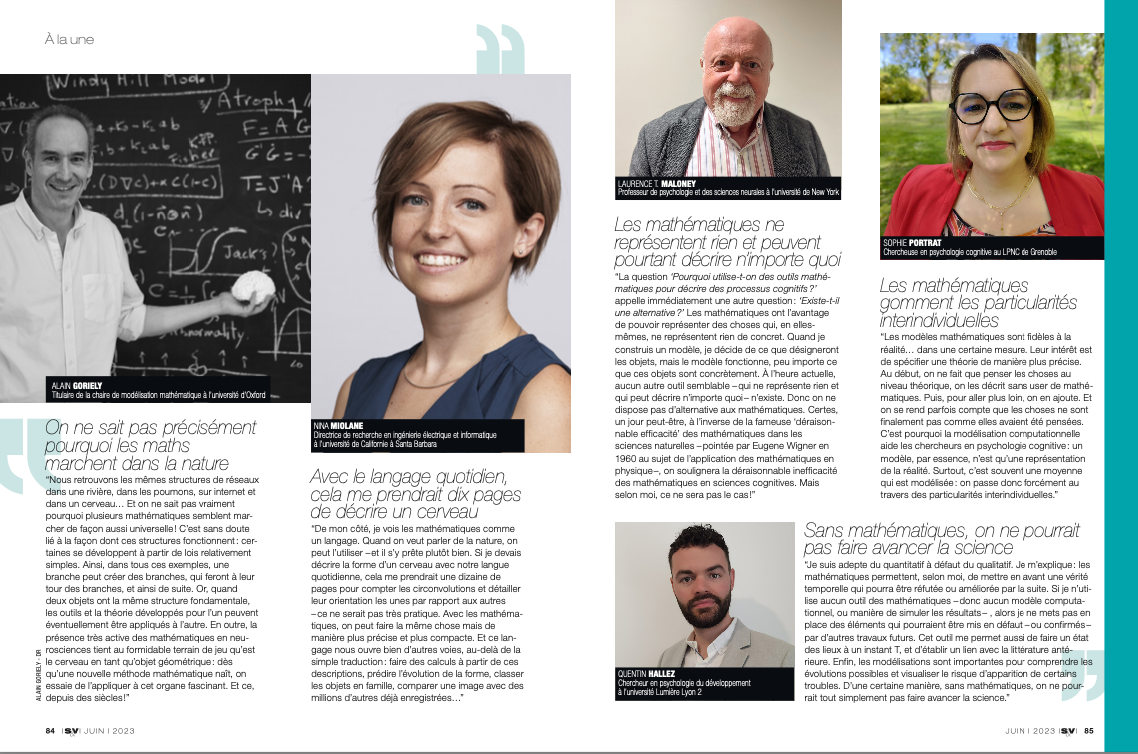 Comics and Medias
Our research has appeared in comics and newspapers:
As well as on radio and tv: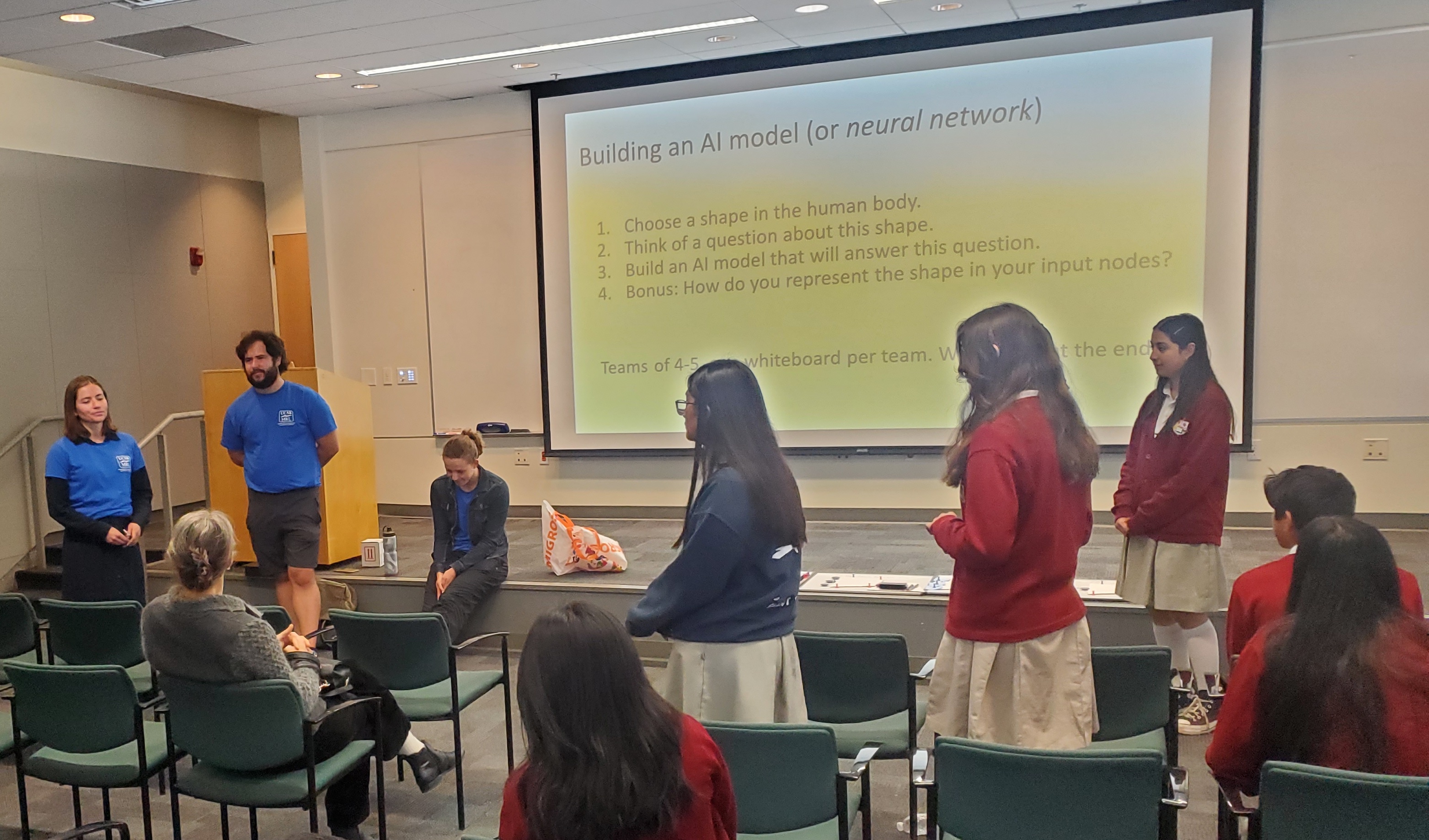 AI : For Girls in Science
Members of the Geometric Intelligence Lab lead several initiatives to bring artificial intelligence (AI) to the wider audience.
They organize workshops at UCSB for the De Anza Academy GRIT club (Girls Re-Imagining Tomorrow) from Ventura.

They lead sessions for the UCSB MRL Science Teacher Workshop.